Beach Clubs in Mallorca increase every year in quality and quantity
The terms beach club and chill-out became part of the mallorquin culture and language years ago. Some of the beach clubs in Mallorca can definitely play in the international top league. The little balearic sister (Ibiza) has shown how it's done – an incredible sea view location, chill-out music, cocktails and delicious food, comfortable chill-out chairs and sun beds mixed with a beautiful sunset create this magical beach club flair. In the beach clubs in Mallorca one enjoys life like in very few places. In total there are 14 beach clubs with a tendency of an increase. Prepare your swim suits and sun glasses and chose your favourite beach club. Live your life, #livin' la balearvida
---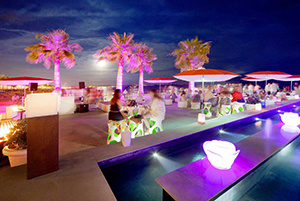 Anima Beach Club, Palma de Mallorca
The closest beach club to Palma offers incredible views towards the open sea and the cathedral. Located directly at the beach of Palma, this is the perfect spot to enjoy a cocktail while walking along the sea side of Palma.
Autovía del Levante, s/n, 07006 Palma de Mallorca, Illes Balears
Telf:+34 971 595 591 email: reservas@animabeachpalma.com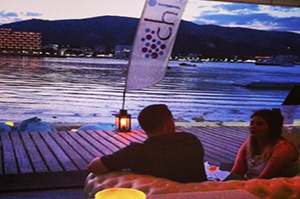 Chi Lounge Beach Club, Palmanova
This is more a chill-out bar right at the end of Palmanova beach with comfortable chairs and sofas. Good for drinks and people watching.
Carrer de Martin Ros Garcia 6, 07181, Palmanova
Telf: +34 659 289 398 email: info@chiloungemallorca.com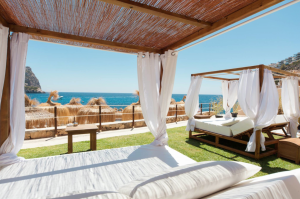 Gran Folies Beach Club, Puerto de Andratx
Total relax in peaceful and natural environment in sea frontline with sea access is offered in Cala Llamp. Massages, good food and always amazing sea views!
C/Tintorera, Cala Llamp, Puerto de Andratx
Telf:+34 971 671 094 email:info@beachclubgranfolies.com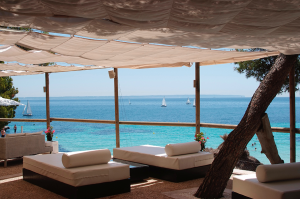 Las Terrazas Beach Club, Illetas
The name says it all - different terraces directly at Illetas beach with beautiful sea views. Restaurant, bar and massage loungers together with a chill-out terrace combine the offer. Suitable for group events.
Passeig Illetes 52, 07181, Calvià
Telf:+34 971 401 031 email:comercial@balnearioilletas.com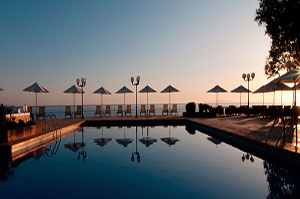 The location is amazing - right on top of the rocks with views to the open sea. Perfect beach club for sunset.
L'Oronella, s/n. Urb. Puig de Ros, 07609 , Llucmajor Mallorca
Telf: +34 871 116 237 email: reservas@mhareseaclub.com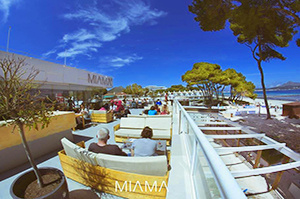 A restaurant with chill-out area right on the beach of Muro - simple but efficient.
Avinguda del Mar,Muro
Telf: +34 661 06 58 41
Menu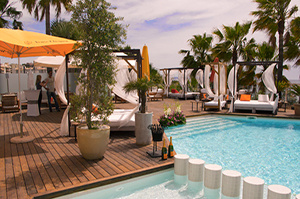 One of Mallorca's most exclusive and best beach clubs. Incredible lifestyle with exquisite restaurant, balinese sunbeds around the private pool with views to Puerto Portals. Also the ideal location for evening events like Salsa or special VIP parties. Just 2 min from Portals and Palmanova.
Ctra Palma-Andratx km 11,Costa D'en Blanes, Calvia 07181
Telf: +34 971 676 456 email: info@moodbeach.com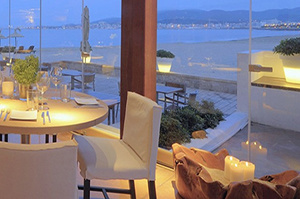 Portixol is one of the most desired areas of Mallorca, mainly due to its location between Palma and the airport (both 2 min away) and it's long boulevard right next to the sea. The beach club is elegant, has great food and is located at the beach in Portixol.
Passeig de Portitxol 5, 07004 Palma
Telf: +34 664 449 053 email: info@nassaubeach-palma.com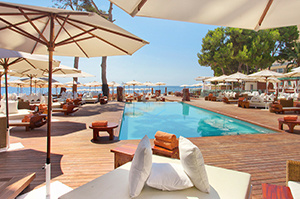 Nikki Beach Club, Calvia Beach
The possibly most famous beach club of Mallorca - perfect for parties or a really great way to enjoy the whole day in the sun. Directly at the beach, comfortable loungers and deluxe treatment. Champagne, parties and great djs in the southwest of Mallorca.
Avenida Notario Alemany 1, Palma de Mallorca
Telf: +34 971 123 962 email:info.mallorca@nikkibeach.com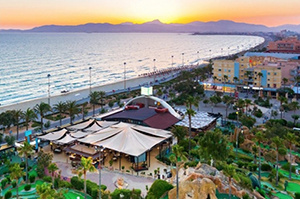 The beach club for the whole family. Football on oversized screens, BBQ, fantasy golf for children and the beach right outside.
Ctra. Arenal, 56, 07600 Palma
Telf: +34 971 74 33 34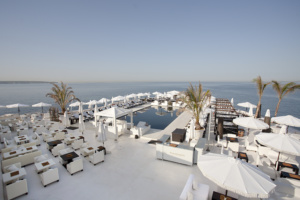 One of the first and definitely best beach clubs in Mallorca. Puro is the classic one - everything is in white tones, the location could not be more spectacular as most of the beach club is within the sea. Private pool and contemporary cuisine.
Pagell 1 Cala Estancia,Palma de Mallorca
Telf: +34 971 744 744 email: info.palma@purobeach.com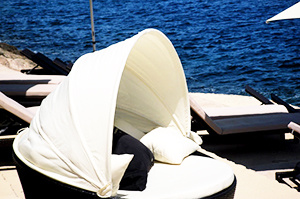 For people who like stairs - views breathtaking and direct sea access, no pool. The location is just 5-10 minutes from Palma. Unique club in the cave. Good to relax during day and enjoy the sun.
Paseo de Illetas 60, 07181 Calvía
Telf: +34 971 703 235 email: info@virtualclub.es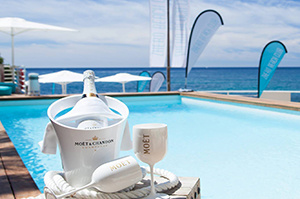 With different terraces, this is the perfect location just 5 min from Palma to read a book or have a luxury lunch with friends. Pool is salty and enjoys sea views. Various loungers and hence prices.
Av. Joan Miro 305, Palma de Mallorca/Illetas
Telf: +34 971 40 43 10
If you have any questions about the beach clubs or would like a personal recommendation, please do not hesitate to call us on Telf: +34 971 721 832.