We are in the middle of August and everybody has the same wish – beach, swimming, cold drinks, #livin' la balearvida!
Main question – which beach in Mallorca to go to? Where do I get a guaranteed parking and space for my towel on the sand? We will try to introduce a few beaches you may not know or think of at first. In total we have 158 sand beaches in Mallorca, 13 gravel and 21 stone beaches. This does not include the countless little bays hidden between rocks.
---
Beaches in Mallorca
The most populated area in summer as much as in winter is Palma area and the Southwest of Mallorca. So the challenge is higher to find deserted beaches in Mallorca in this area, but not impossible.
A few favourites are "Cala Falco" perfect if you are looking for a good champagne and chill out bar directly on the beach, "Portals Vells" if you enjoy watching yachts and would like to see the caves, or "Camp de Mar" where you have a small chance to put your entire towel on the sand in summer, the water is lovely though. Now let us talk about the real gems where you won't have to fight for space: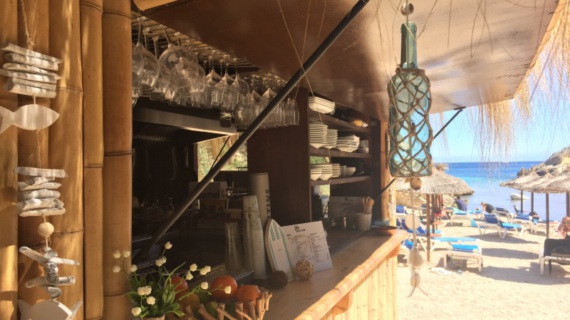 01) Between Portals and Palmanova you find not one but various bays which you can nearly have for yourself. One tip is to drive towards the hotel Punta Negra and to turn into C / Punta Carregado just before the hotel. At the end of the street you find a path going down to a gravel beach.
02) A little beach between Mardavall and Palmanova in "Calanova" is also rather empty in comparison with others in summer. Park somewhere in Calanova, towards the exit of Calanova there is a signpost "Playa" which leads you to a couple of sand beaches.
03) Fancy some tennis early in the morning and a swim straight after? You can book a tennis court for €16,50 in Portals and go for a swim in one of the bays below the "Chiringuito" (Bar) or to the right of the tennis courts number 1,2, etc. You will enjoy space and clear water.
If you spend your holidays further in the North/Northeast, we would like to recommend "Playa de Muro", which is at least as stunning as the famous "Es Trenc". It offers 5.2km white sand and the most incredible shades of blue. For a change there are no boats blocking your views of the sea and facilities like showers help to feel fresh and chiringuitos invite for cold drinks and great lunches by the beach.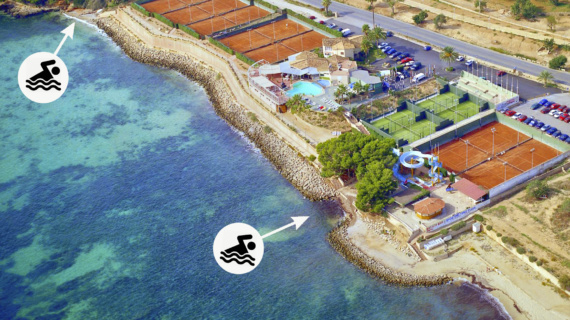 Also a must further north are Cala Agulla and Cala Mesquida. If you are a bit of an adventurer, hike between the two bays (a short 2 hour hike gets you from one bay to the other with incredible views if you take the path over the tower) and you will be rewarded with deserted stretches of coast where you can jump into the water if you have the right shoes with you. If you are looking for paradise, you will find it here.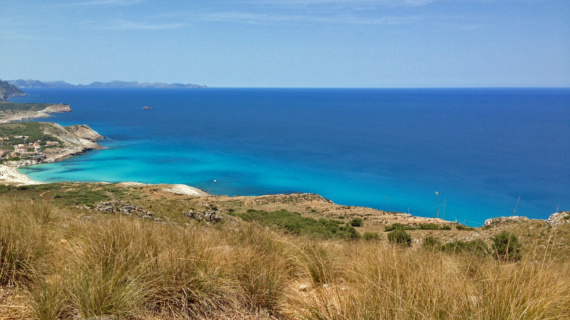 Whichever area you are interested, we are happy to advise you on beaches in Mallorca, and of course on houses.