Living in Llucmajor, Mallorca
Living in Llucmajor is an excellent choice for those who are looking for a village that has retained its traditional charm while being close to Palma. Its winding streets and typical stone houses characterise this rural locality, which has a marked Majorcan character and is rich in culture and history. It also has all the necessary services and good access to the motorway.
GOOD TO KNOW ABOUT Living in Llucmajor
Local language
Catalan, in its Majorcan dialect variant. 
Schools
Llucmajor has four schools, one high school (Instituto) and five kindergartens.
Eurocampus German School: 16 km from Llucmajor.
Transport
Private chauffeur service (I DRIVE you enjoy)
TIB bus lines 500:
Manacor - Campos - Palma
Porreres - Llucmajor - Palma
Campos - S'Arenal
Distances:
30 km from Palma via the MA-19 motorway and just over 20 km from the airport (Son Sant Joan).
Golf courses
Golf Son Antem
Maioris Golf
History and culture of Llucmajor
Llucmajor is a town steeped in history, with corners, nooks and crannies of great artistic and architectural value. It is home to what is probably the earliest settlement on the island, the Talayotic site of Capocorb Vell. This very well preserved and considerably large Bronze Age settlement is one of the most important sites in the western Mediterranean and gives the town a rich cultural heritage.
A stroll through the streets of Llucmajor is like a journey into the past. Rural Mallorca, authentic Mallorca, can be felt in every corner. Houses and buildings from different periods reflect much of the history of this town. Religious architecture occupies a prominent place in Llucmajor's cultural heritage. The parish church of Sant Miquel stands out, an example of the economic prosperity that occurred in this area in the 18th century.
The Shoemaker's Square or "Plaça des Sabaters", one of the emblematic squares of the town, reflects a very important part of the history of Llucmajor. For generations, until the 20th century, many of the villagers worked as shoemakers. For this reason, a monument was erected in 1963 in honour of this professional tradition
Shopping, bars and restaurants in Llucmajor
This rural locality has a long tradition of agriculture and handicrafts. The town is surrounded by vineyards and fields of fruit trees and other crops, guaranteeing an excellent offer of local vegetables and fruit. The area is known for its apricots and almonds, which are particularly prized for their high quality. There is also an abundance of cured meats, honey, yoghurt, pastries, cheeses, liqueurs, wines and a wide range of artisan products made in the village itself. A real treat for the senses.
The Plaza de España is the beating heart of Llucmajor, where shops and cafés line up. A lively meeting place where locals enjoy tapas, a coffee or a glass of wine on one of the lively terraces. And if you want to enjoy a quiet dinner, just a few streets away, you can choose from a wide variety of restaurants.
Outdoor activities and coves near Llucmajor.
The privileged environment with its cliffs, mountains, beaches and forests offers numerous possibilities for outdoor activities. On the one hand, it is home to quiet coves with turquoise waters and unique corners such as Cala Pi, Cala Blava, Caló de Sant Antoni. These seaside spots are ideal for relaxing while enjoying a typical Mediterranean landscape. On the other hand, the municipality of Llucmajor is also home to the busier areas of S'Arenal or Bahía Grande, which offer the possibility of boat trips and other water sports, among other activities.
Along the Cap Blanc Road from Son Verí Nou to Cala Pi runs the Viewpoints Route, which is known for its spectacular cliffs. The route runs along the entire coast of Llucmajor and can be done on foot or by bike. And if you opt for mountain hiking, from the summit of Puig De Randa you can enjoy an excellent panoramic view, which stretches from the Tramuntana mountain range to the bay of Palma. In this mountain range known as "Massís de Randa", Puig de ses Bruixes, Puig de Galdent and Puig d'en Claret are also worth a hike.
Llucmajor also offers the opportunity to play golf. There are two golf courses in the municipality, Golf Maioris and Son Antem. Set in a typically Mediterranean landscape, both preserve the natural surroundings of the village.
In short, living in Llucmajor will fill our lives with pleasant experiences, as it has so much to offer us. Culture, leisure, sport, gastronomy... Llucmajor combines the tranquillity of a traditional village with the leisure facilities and services of a town.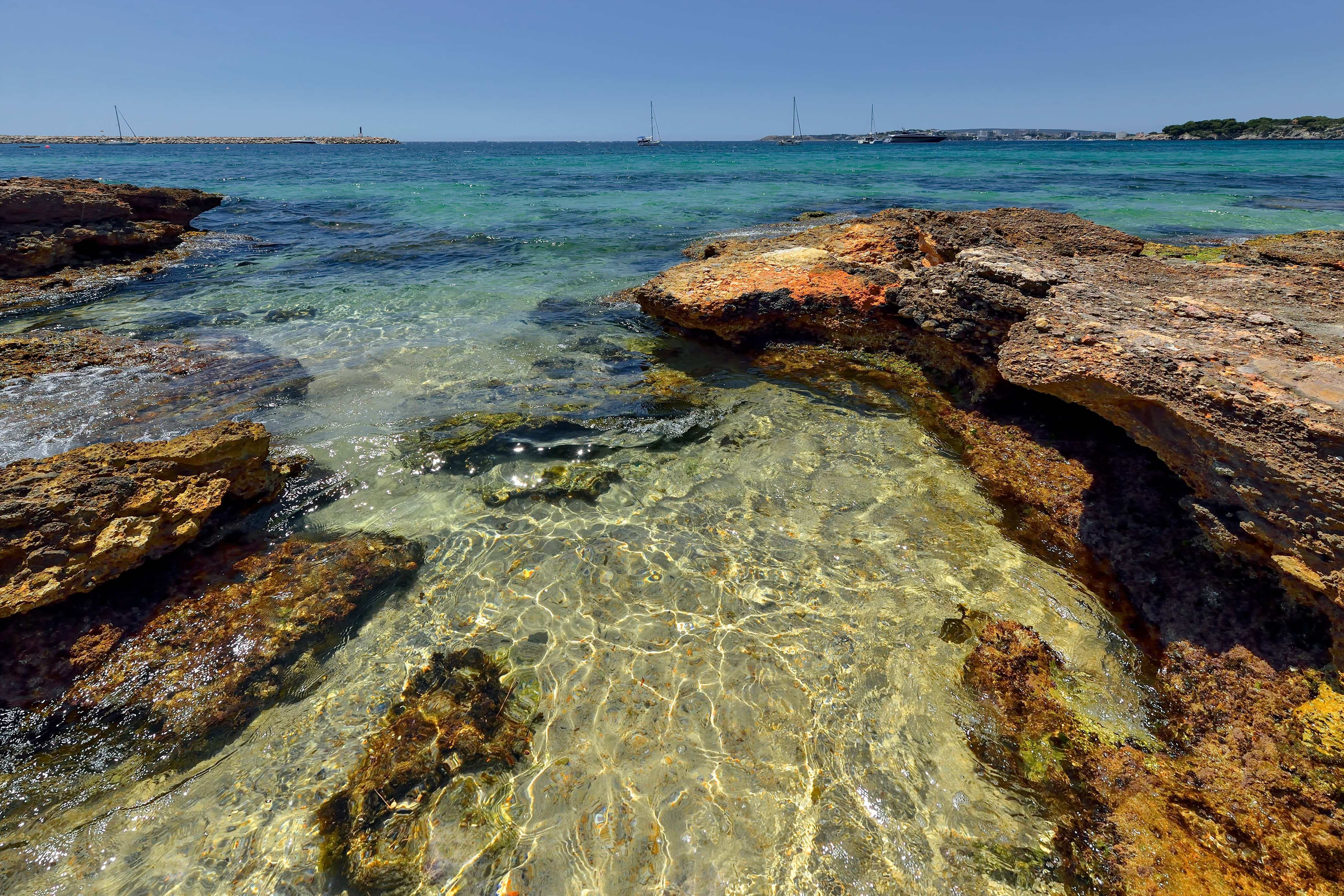 Finding a property in Llucmajor
The value of property in Llucmajor covers a wide range of prices, which partly depend on the area in question. Within the municipality, we distinguish between the village of Llucmajor and the surrounding areas of Cala Blava, Cala Pi, S'Estanyol, part of Arenal, Sa Torre and Bahía Blava. In fact, in Llucmajor you will find different residential areas and types of property with different prices. In the centre of the village, most of the houses are typical Majorcan stone houses with 2 to 3 floors. The single-storey flats are the cheaper properties with prices around €150,000.
There are considerable price differences in the outskirts of the town centre. The Badia Blava-Badia Gran-Tolleric area is the most expensive in the municipality of Llucmajor, at €2,580 per square metre. The lowest prices are in the area of Ses Palmeres with an average of €1,977 per square metre. However, in all the surrounding areas we find luxury properties of a high standard. These include traditional stone villas as well as modern and contemporary design villas. However, practically all of them have one thing in common: a spectacular sea view.