The history of wine in Mallorca
Wine in Mallorca has lived its many ups and downs, has gone through various crisis but has come out with its head high up as today we enjoy some world wide recognised wines from nearly 100 different bodegas in Mallorca. The island suffered hugely in the 14th century when the first two plagues damaged the vineyards at great extend. After recovering, Mallorca actually exported in large numbers to France as they had the plague in 1862 which led to the highest wine production in history between 1865 and 1890 in Mallorca. Yet another difficult time came in 1891 when Mallorca was hit a second time with filoxera. Now the farmers rethought the wine production and many changed to almonds in those years, which is one reason for the abundance of almond trees on the island. Only in the 90s, there was a big wine boom, in which the vineyards fought hard to improve the wine quality and to become once again one of Mallorca's richest and most delicious agricultural good.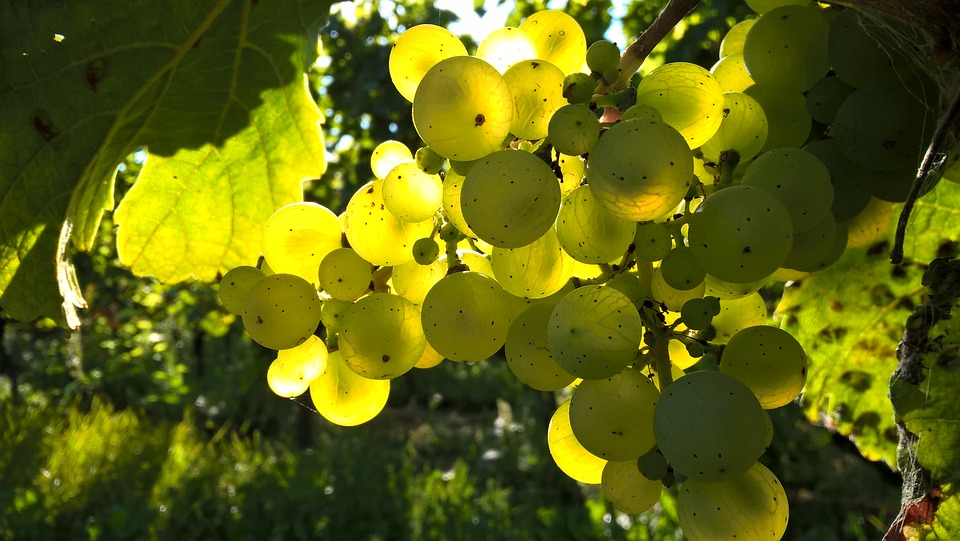 Native grapes of Mallorca
Callet – dark-skinned grape, mostly used for rosé production and mixed often with Fogoneu and Manto Negro. Soft tannins, sweet raspnerry flavours.
Prensal (Moll) - light skinned grape, used for white wines in Mallorca. Crisp with balanced acidity, light and refreshing.
Mantonegro – dark-skinned grape, good for easy frinking reds.
Fogoneu - thin skinned, pale colour grape used for red and rose wines, usually less then 5% in wines. Similar to Beaujolais.
Most wines in Mallorca are a combination of native grapes mixed with Sauvignon, Mantonegro, Sirah, Cabernet, and other popular grapes. Each combination tastes unique and different of course.
Bodegas
In Mallorca there are over 70 different bodegas, some are a small family business with just a few hundred/thousand bottles yet others export hugely to the whole of Europe. We introduce you a few selected bodegas which we believe are definitely worth a visit and of course, you should not miss out on trying their wines.
4 kilos (Felanitx) - a bodega which deserves to be named. With an investment of around €24.000 (the equivalent to 4 million spanish pesetas, hence the name of the company) a musician and the oenologist from the bodega Anima Negra started this bodega in a garage in 2006. The first wines were created in cooling milk containers, nowadays their rooms are full of trophies for their outstanding wines. What makes them so good? Possibly their style of adapting the wine production to the grape each year, being creative and knowledgeable at the same time.
Bodega Ribas (Consell) - established in 1711, one of the oldest bodegas in Mallorca. They offer great viewings from €15 including olive oil tasting, but they have a creative choice of different viewings/days/evenings to spend at the bodega.
Jose L. Ferrer (Binissalem) - Since 1931, has always been a family business since then.
Macia Batle (Santa Maria del Cami) - One of the biggest bodegas in Mallorca with 70 hectares of land.
Anima Negra (Felanitx) - Modern, yet possibly the most traditional bodega. They blend mainly native grapes, mostly callet to create their high quality, full bodied wines which have rosen to fame amongst wine connoisseurs in the last years. Even if you miss a bodega visit, don't miss out on the wines.
Jaume Mesquida (Porreres) - Founded 1945, a lovely vineyard with 22 hectars and a production of 200.000 bottles a year, a medium sized bodega in the island centre.
Blanca Terra (Montuïri) - A small winery founded a few years ago and which is already winning prizes in renowned national and international wine competitions.
Son Prim (Sencelles) - medium sized bodega, recently newly planted in 2003. They export to Europe and produce 3.500 bottles per hectar.
Can Feliu (Porreres) - more then just a vineyard,an entire concept of eco-agrotourism has born 18ha wine with around 60.000 bottles per year.